As a solo traveler across the prairie region of the United States, finding the best places to eat can sometimes be a challenge. Of course, in the cities there are plenty of franchise restaurants, and out on the open prairie there are always a few tucked-away little secrets to enjoy, but if you should be fortunate enough to find yourself in Independence, Missouri any time soon, you absolutely must stop by The Rheinland Restaurant!
I first ate here in 2002, and the memory of the incredible fare and desserts has never left my mind. Recently, I once again found myself in town, and was delightfully surprised to see that The Rheinland Restaurant was right where I left it, unchanged in any discernible way!
I spoke with the owner, Heinz Heinzelmann, who told me that he first came to America 26 years ago from his home town in Germany located just over the border from Switzerland. He told me that he began the restaurant shortly thereafter, and has been serving authentic German food ever since.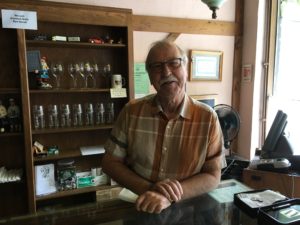 I find The Rheinland Restaurant to be quaint and unassuming. The atmosphere is muted, but comfortable, and the service is always efficient and professional. The menu is very traditional; I had the Rheinland Burger, which was more than filling. However, when you order, be sure to save room for dessert, because the selection of torts, cakes, pies, etc. which sit on display are made in-house, and are just incredible!
My favorite in 2002 was the Black Forest Cake, and I'm pleased to report that 16 years later, it's still worth the journey!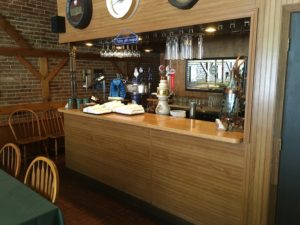 The downtown square in Independence, Missouri has its fair share of diners and restaurants, but nothing beats The Rheinland Restaurant!
If you go, look for the German flag flying on the front of the restaurant located at 208 North Main in Independence. Call 816-461-5383 for more information. By the way, I have received nothing for this recommendation; I simply love this little treasure!